Baylor Scheierman sealed Creighton's 72-63 win over North Carolina State with a couple of kisses.
After struggling to find his shooting touch for the first 37 minutes of the game, the Bluejay senior sunk a couple of timely shots. He celebrated both makes by blowing a kiss to the crowd.
"It was just an in-the-moment thing," Scheierman said. "It wasn't necessarily to anybody."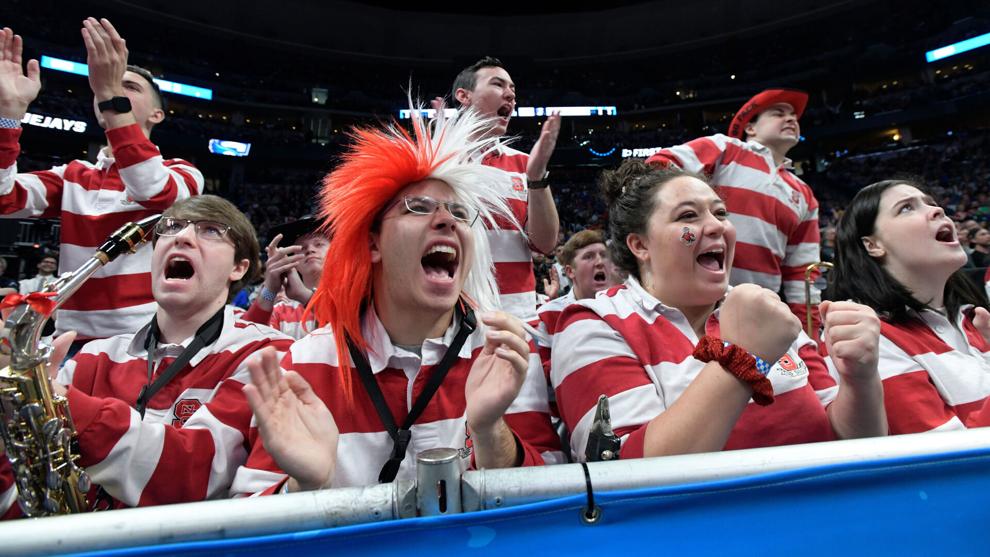 Creighton led by three with 2:30 left in the game before the first kiss was blown. The second gave the Bluejays an eight-point lead with just over a minute left, effectively ending the contest.
"We hadn't made a 3 in forever," Creighton coach Greg McDermott said. "Baylor stepped up and made a couple of big ones."
Scheierman accounted for two of Creighton's three made 3-pointers. The first one came in the opening 10 seconds. Then, he and the rest of the Bluejays' shooters went cold. Scheierman missed five straight from 3-point range before hitting the first of his big shots. Creighton finished 3 of 20 from 3-point range. The only senior in Creighton's starting lineup finished with 10 points, six rebounds and four assists.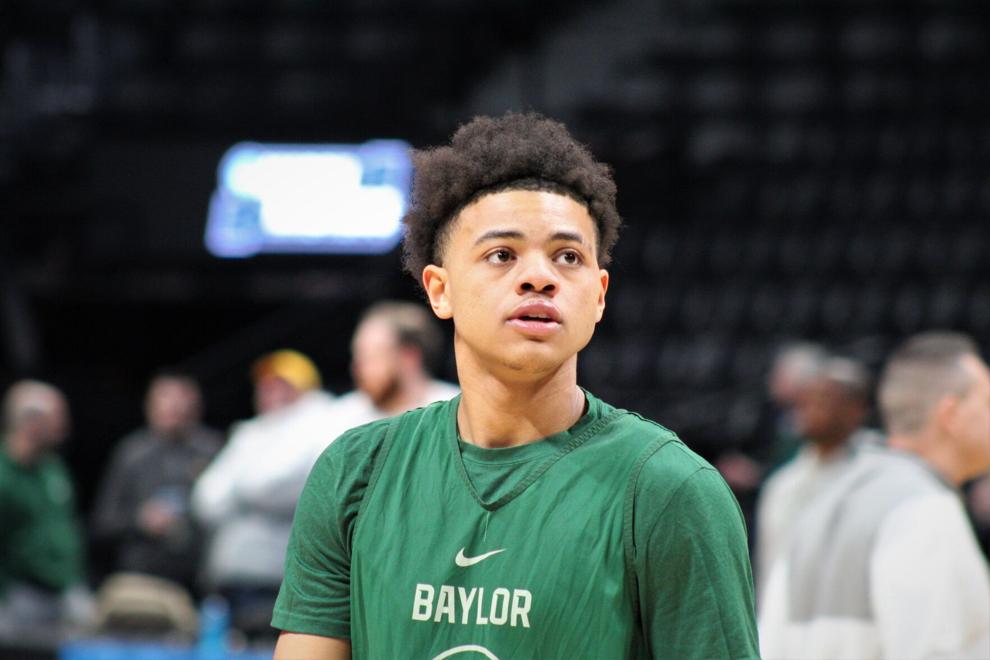 "You've got to be able to impact the game in different ways," Scheierman said. "If shots are not falling, (I) try to do my best to rebound or try to create for other people or (do something) just as simple as encouraging my teammates, because I know they have belief in me. So, when things aren't going well for me, maybe they're going well for Kalk. He had a great game."
Kalk, also known as Creighton center Ryan Kalkbrenner, did most of Creighton's scoring, finishing with a career-high 31 points. That was just enough to hold off North Carolina State, which got 32 points from Terquavion Smith, though he needed 27 shots to get there.
Scheierman and the Bluejays will face 3-seed Baylor in a second-round matchup on Sunday. Another kiss of death against the Bears would put Creighton back in the Sweet 16 for just the second time in program history.
"It's March Madness," Scheierman said. "It's a great crowd and atmosphere. Growing up, that's what you dream of playing in."
GAME RECAP
No. 6 Creighton, 72, No. 11 North Carolina State 63
What happened: After starting the game on a 7-0 run, Creighton led by two at halftime. The Wolfpack used an 11-0 run early in the second half to create a seven-point advantage in the first four minutes of the second half. Ryan Kalkbrenner's 3 tied the game a few minutes later, and the Bluejays would go on to lead by nine in the final eight minutes. A couple of North Carolina State 3s cut Creighton's lead down to three, but the Bluejays held on to send the Wolfpack packing.
Star of the game: Kalkbrenner, Creighton's starting center made 11 of his 14 shots and led Creighton with 31 points. He also grabbed seven rebounds, blocked three shots and recorded a couple of assists. He drew 10 fouls and went 8 of 9 at the free throw line.
Quotable: "Nothing surprises me from Kalk," Creighton coach Greg McDermott said. "He's just continued to get better and better and better. We were joking going into the locker room. I said 'I can't believe you missed a free throw.'"
Up next: Creighton faces No. 3 Baylor on Sunday.
tiktok followers–tiktok free–tiktok followers–tiktok free–tiktok followers–tiktok free–tiktok followers–tiktok free–tiktok followers–tiktok free–tiktok followers–tiktok free–tiktok followers–tiktok free–tiktok followers–tiktok free–tiktok followers–tiktok free–tiktok followers–tiktok free–tiktok followers