DENVER – What an odd, NCAA Tournament-specific Gonzaga conundrum found itself in on Friday night.
The third-seeded Bulldogs were facing upset-minded No. 14 Grand Canyon in the first round at Ball Arena. Gonzaga was admittedly playing with jitters. GCU kept hitting shots as the shot-clock expired to hang around.
All the while, during the second half of this game Gonzaga eventually won 82-70, top-seeded Purdue was in the process of falling to No. 16 Farleigh Dickinson.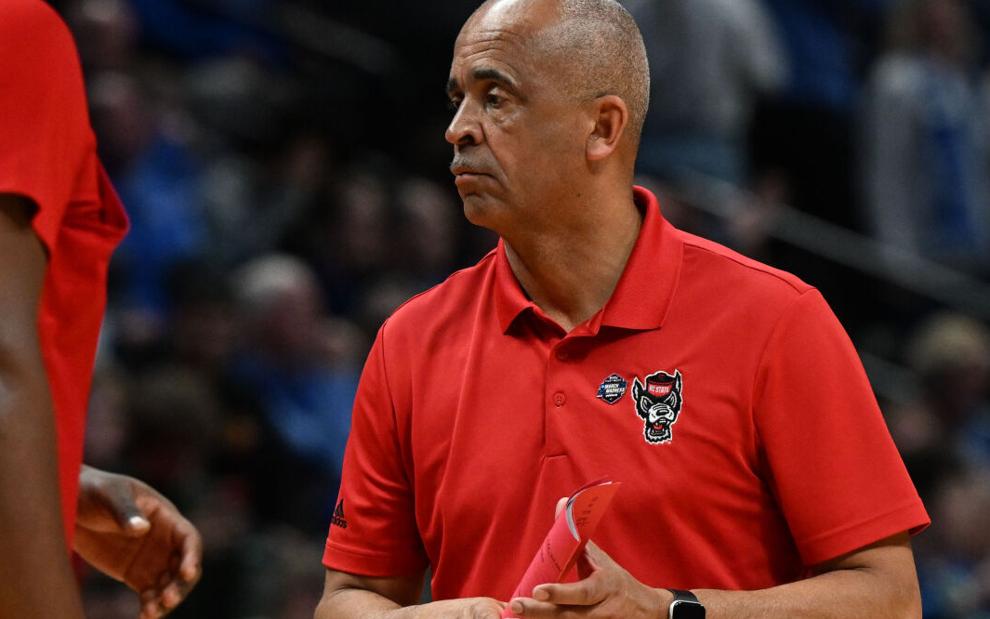 The Purdue game was in Ohio, but it was also on the Ball Arena video board. And the crowd of roughly 19,000 was fully engaged in what would become only the second 16-over-1 upset in tournament history.
The Gonzaga players were at least somewhat aware of what was happening.
"That's what it's been like the whole time," said Drew Timme, who scored 21 points in the win. "They always put a game on the TV, and we did come out of a timeout and we heard people screaming and we were like, 'Alright, something probably happened.'"
Here Gonzaga was in a game with all the ingredients of an upset. There Purdue was, unwittingly providing a real-time lesson in what not to do. But Gonzaga couldn't pay attention to it, lest it be distracted.
Conundrum, it would seem. But the Zags brushed it aside.
"I was like, 'Eyes on the court,'" the veteran Timme said he told his teammates. "We don't need another circus show going on, we've already got one going on right now. Coach can attest to our focus being a little spacey at times, just a bit, so just trying to stay as focused as we can in the moment was important to us."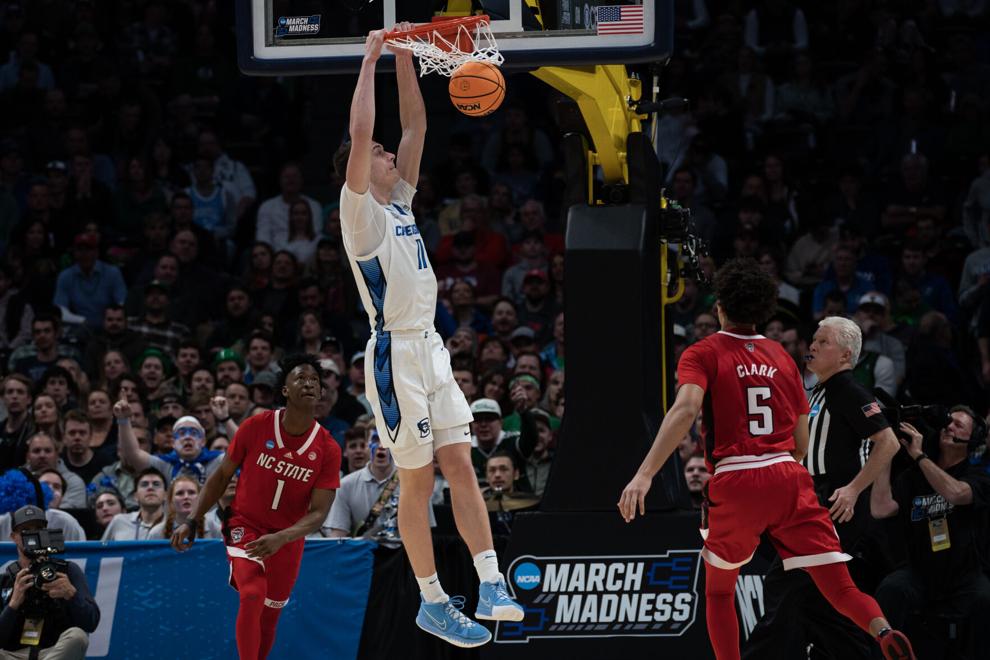 Gonzaga (29-5) held its focus and blew the doors off the game with a 16-0 run in the second half. The lead swelled to as large as 22 against GCU (24-12) and its giant student section that flew in earlier in the day on a chartered flight.
Now comes the next test, an Arizona State team that Zags coach Mark Few said looked like the Golden State Warriors as it annihilated Nevada in a First Four game on Wednesday or a TCU team that caught everyone's attention when it went to Allen Fieldhouse earlier this year and beat Kansas by 23.
Few knows his veteran team will once again do what it needs to do to remain focused.
"I think it's the hardest thing to do in our sport is win an NCAA Tournament game," Few said. "It's the players, man. They deserve all the credit. They're prepared. They're ready. They're not succumbing to maybe the pressures that come when you're not the pesky little underdog that everybody is rooting for. They don't give into that narrative, and they fight and assert themselves and end up playing the way we should play."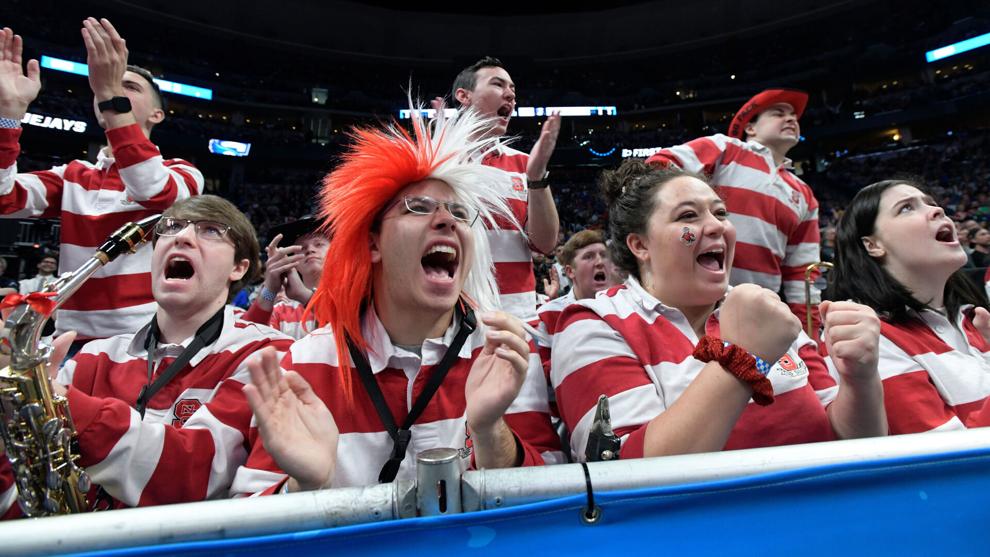 ---
NO. 3 GONZAGA 82, NO. 14 GRAND CANYON 70
WHAT HAPPENED: Grand Canyon beat the shot-clock buzzer four times in the first half with long jump shots and led by as many as seven points. Gonzaga moved in front on a Drew Timme layup with 1:41 left in the first half and stayed there the rest of the way, using a 16-0 run in the second half to open a 22-point lead.
STAR OF THE GAME: Julian Strawther scored 28 points with 10 rebounds, hitting 9-of-15 shots. He also blocked a pair of shots (the Zags had eight blocks as a team). Strawther scored 12 of his points in the second half.
QUOTABLE: "It's a big, high-pressure event, and I felt like on the whole we were a little nervous, which is human nature. And then the second half we calmed down, recollected ourselves. … There's no easy path, everything is hard, and it was certainly a hard war today." — Gonzaga senior forward Drew Timme
UP NEXT: Gonzaga faces 6-seed TCU/11-seed TCU in a second-round West Region game on Sunday in Denver.
tiktok followers–tiktok free–tiktok followers–tiktok free–tiktok followers–tiktok free–tiktok followers–tiktok free–tiktok followers–tiktok free–tiktok followers–tiktok free–tiktok followers–tiktok free–tiktok followers–tiktok free–tiktok followers–tiktok free–tiktok followers–tiktok free–tiktok followers