There's a reason Mike Miles Jr. recruited his old AAU teammate JaKobe Coles to TCU.
It was for moments like Friday night at Ball Arena.
As he expected, Coles saw Arizona State send a double-team at Miles, the star guard for the Horned Frogs, and Miles threw the ball his way. Coles used a shot fake to get by one defender and he had plenty of space to get off a floater with the seconds winding down in the first-round NCAA Tournament game.
Swish.
After a desperation heave by Arizona State's Frankie Collins was off the mark, as 19,152 fanatics lived March Madness, the TCU bench had swarmed Coles on the court and the Horned Frogs celebrated a 72-70 win.
"I'm so happy for him (Coles)," Miles said after. "We played two years of AAU together. He's like my brother, and I recruited him last year. He didn't have the role he wanted, but this year he's getting the minutes he wanted. He's stepping up.
"In the biggest game of his life, he made the game-winning shot. I can't say how much I'm proud of him."
On a day filled with star performances — 31 points by Creighton's Ryan Kalkbrenner, 28 points by Gonzaga's Julian Strawther — Miles delivered a gem in the nightcap in LoDo.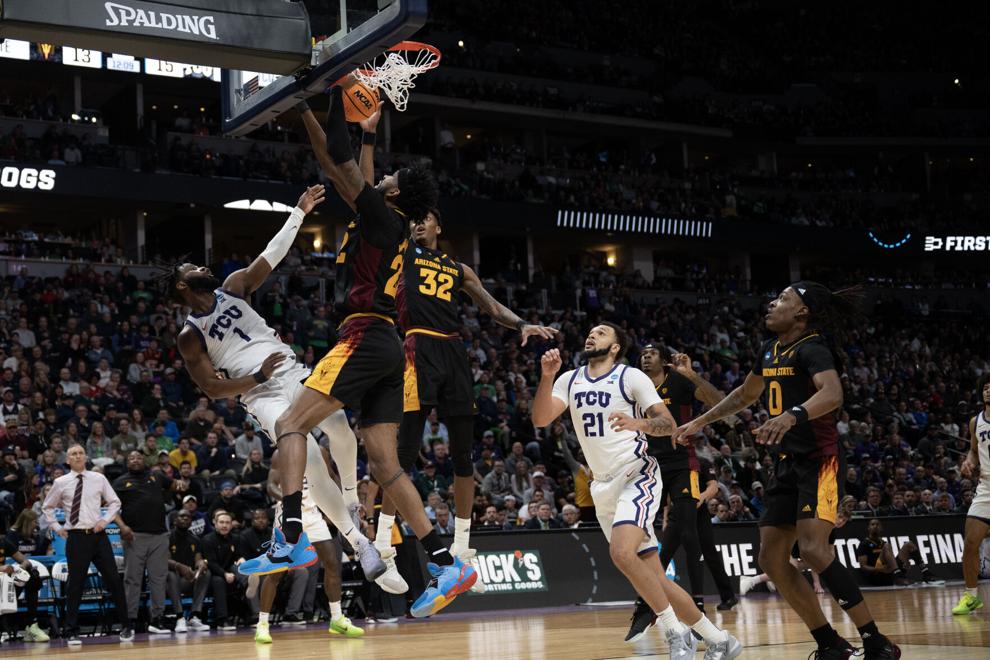 The All-Big 12 player had 26 points, including 12-for-14 from the free throw line, that looked a lot like the most famous player ever to come out of the program he did it against, James Harden.
"I trusted my teammates, and it was a good win," Miles said. "We're a good team, good players, I love all my teammates."
This was also a special win for coach Jamie Dixon. He took over at his alma mater after a long, successful run at Pittsburgh and in seven years he's changed the perception of the program. He snapped a 20-year NCAA Tournament drought in 2018 and now has the Horned Frogs in the tournament in back-to-back years for the first time since the early 1950s.
"Yeah, it means something more, (it's my) alma mater, and kind of taking on a program that needed to step it up," Dixon said. "But most importantly, these guys stayed together and battled, and they willed themselves to win. That means a lot to me."
TCU got its first NCAA Tournament win since 1987 last year vs. Seton Hall, but the program is still in search of its first trip to the Sweet 16. They'll have a shot to make history Sunday against 3-seed Gonzaga.
"Yeah, I feel like that's the type of team we are," Miles said. "We welcome challenges. We like to step up to big games, and today was a big game. (Sunday) is a big game. Every game from now on is a big game because we can go home after we lose."
On the flip side, Arizona State's season ended just like it did the last time it made the tournament in 2019 — a win in the First Four in Dayton and then an exit two days later.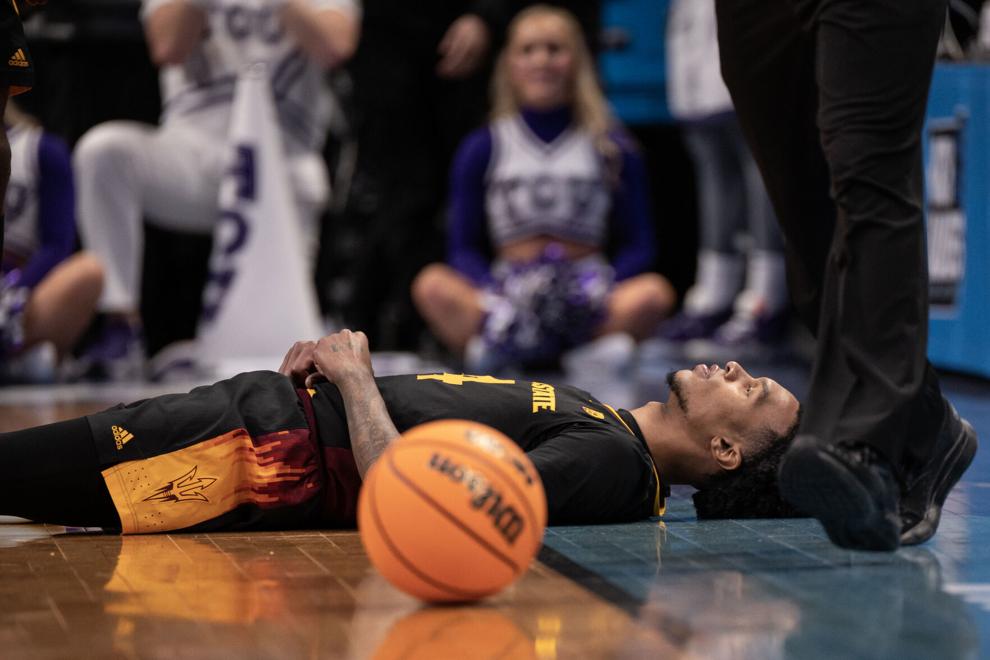 That leaves one of four Pac-12 qualifiers — 2-seed UCLA — after the first two days of the tournament. But Sun Devils coach Bobby Hurley isn't worried — at least about his program.
"Did you watch the game? That's the state of the program," Hurley said.
tiktok followers–tiktok free–tiktok followers–tiktok free–tiktok followers–tiktok free–tiktok followers–tiktok free–tiktok followers–tiktok free–tiktok followers–tiktok free–tiktok followers–tiktok free–tiktok followers–tiktok free–tiktok followers–tiktok free–tiktok followers–tiktok free–tiktok followers